Ammonia Air Cooler latest technology unit cooler
Ammonia Air Cooler latest technology unit cooler
General Details
Contact Us
Factory video
Related Products
General Details
APPLICATION
1.The operational areas are super markets ,petrol stations ,butcher's shops ,slaughter houses ,groceries reloading points ,cold storages and much more .
2.The system provides here optimal protection of goods-guaranteed through high safety of temperature .
3.Air cooler are important components and guarantors for an efficient operation .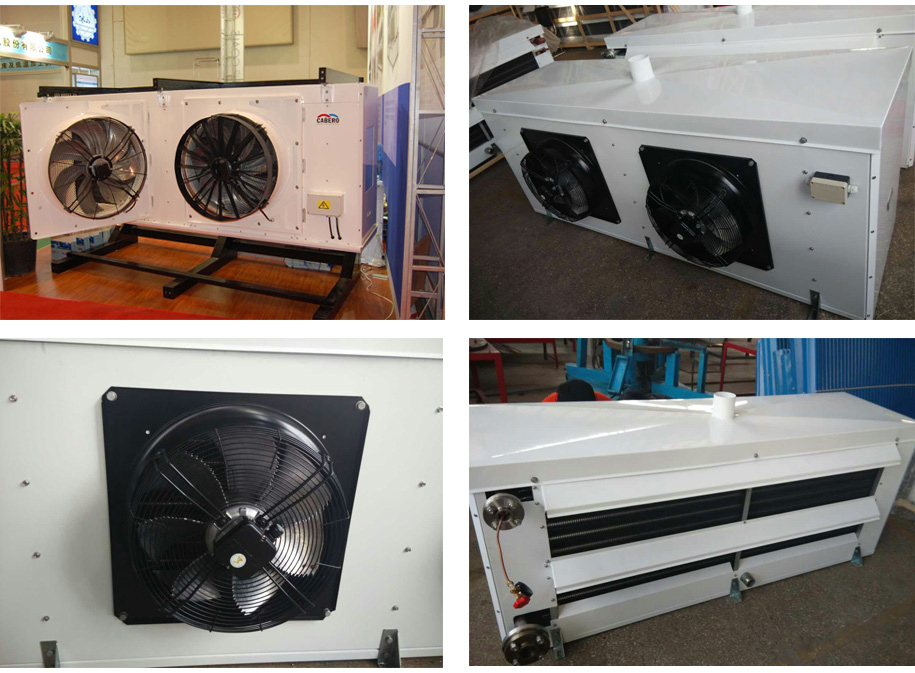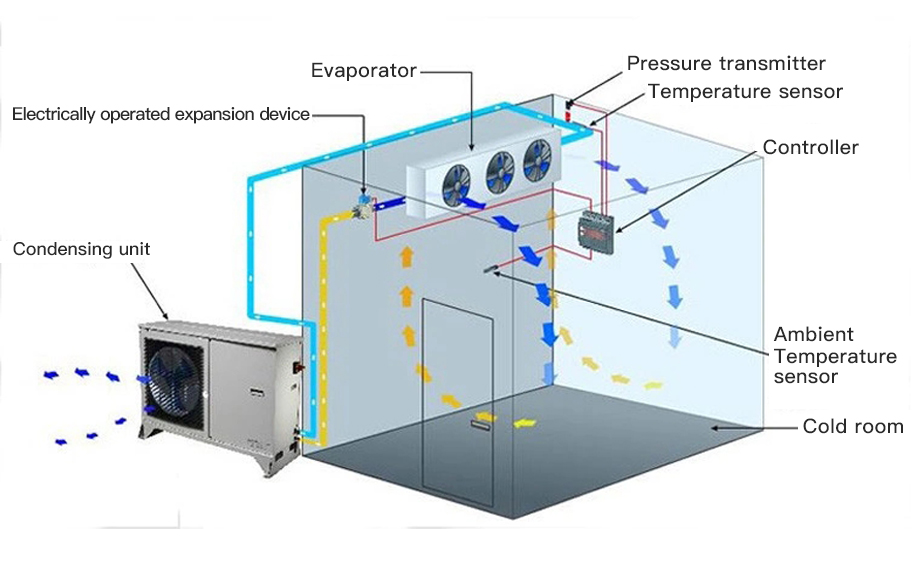 Details: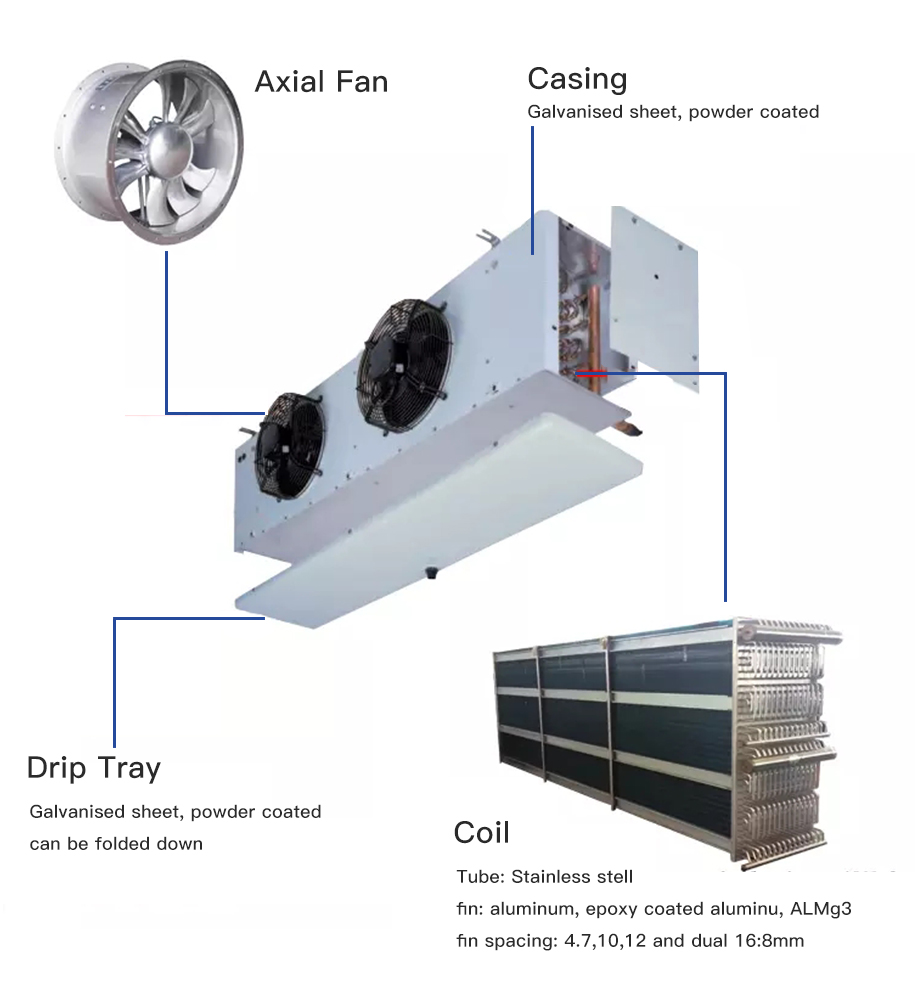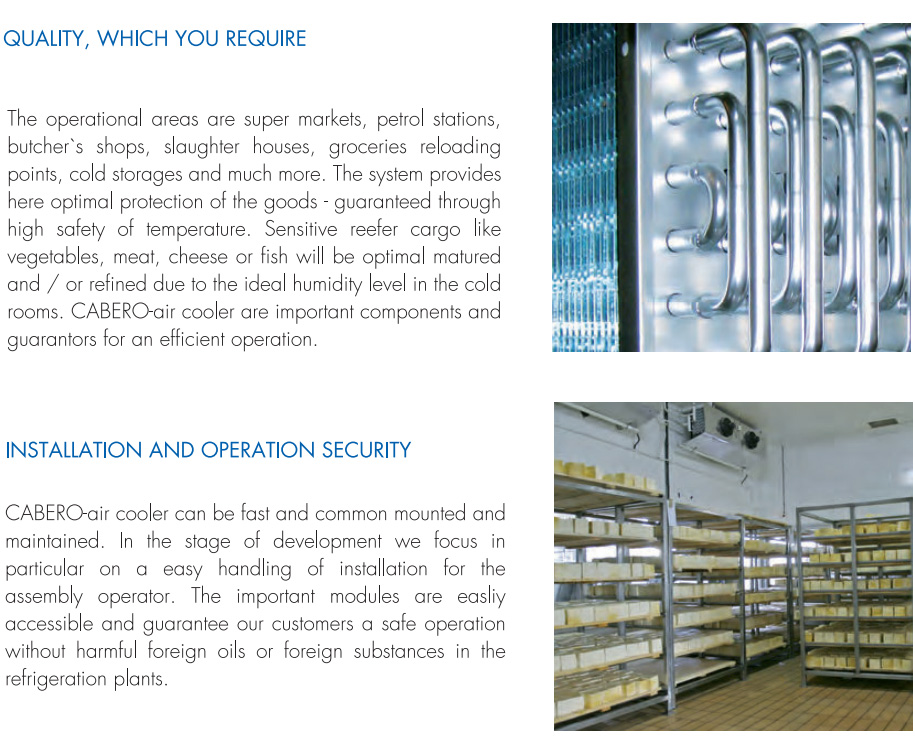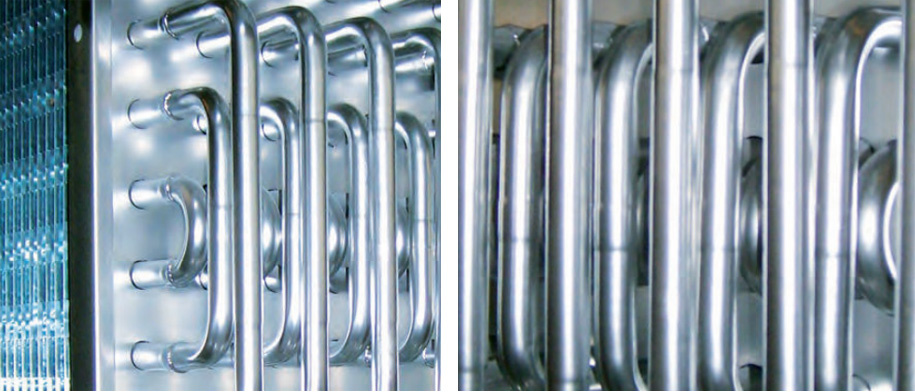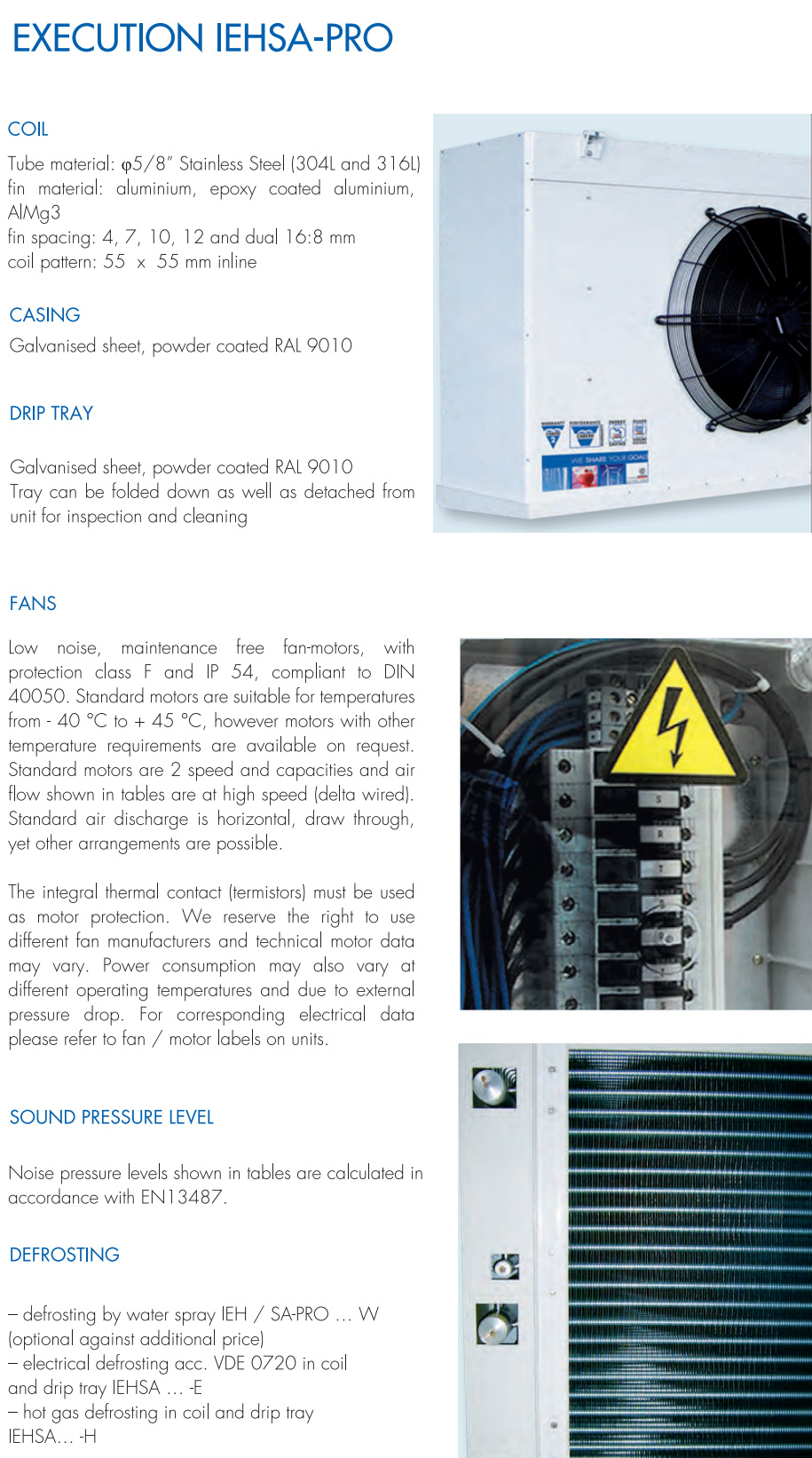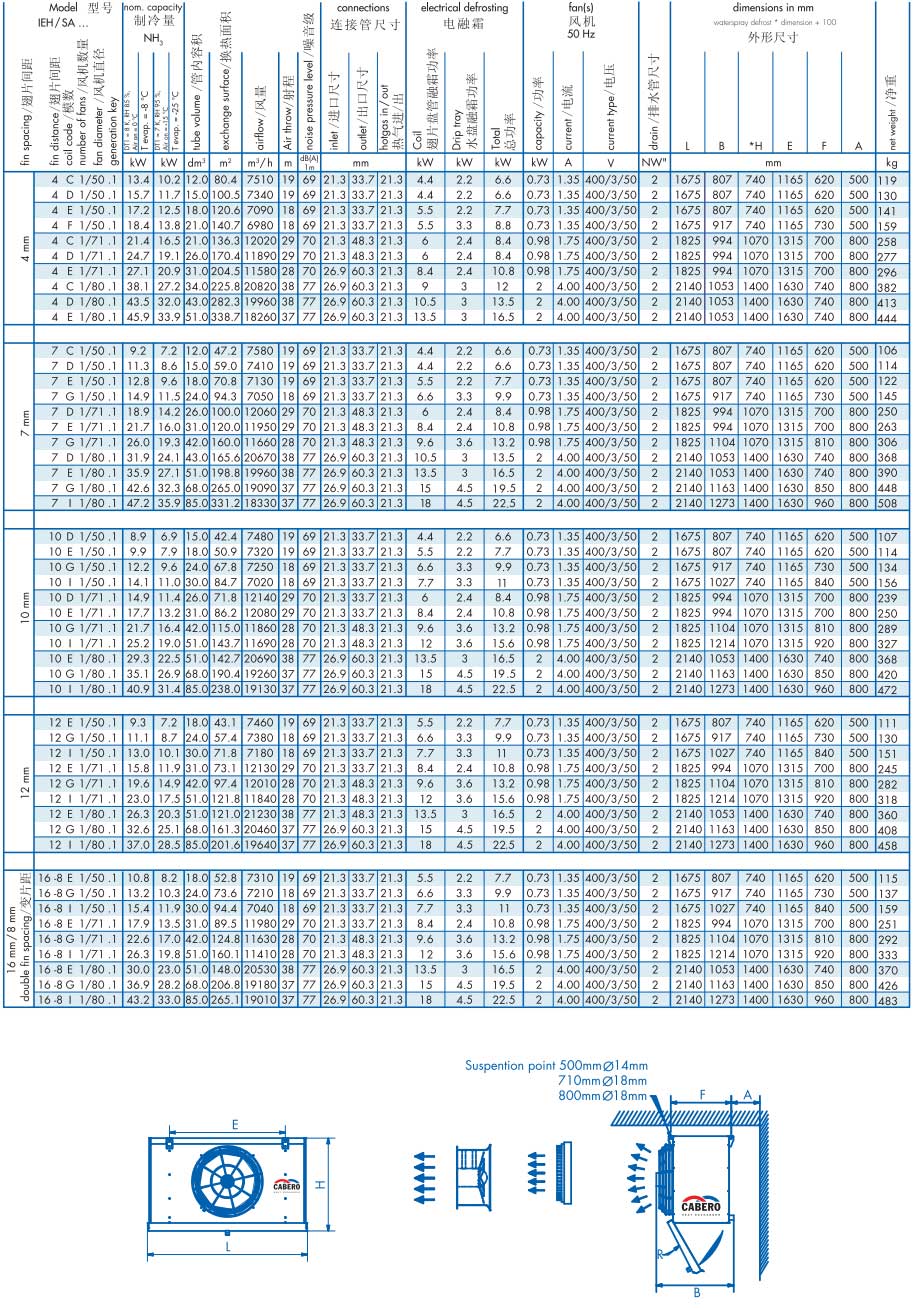 Features
-Apply for both Freon & Ammonia
– Aluminium tube & fan; Stainless steel tube and Aluminum fan
– High quality axial flow fans and mesh fans – Long lifetime
– High heat-transfer efficiency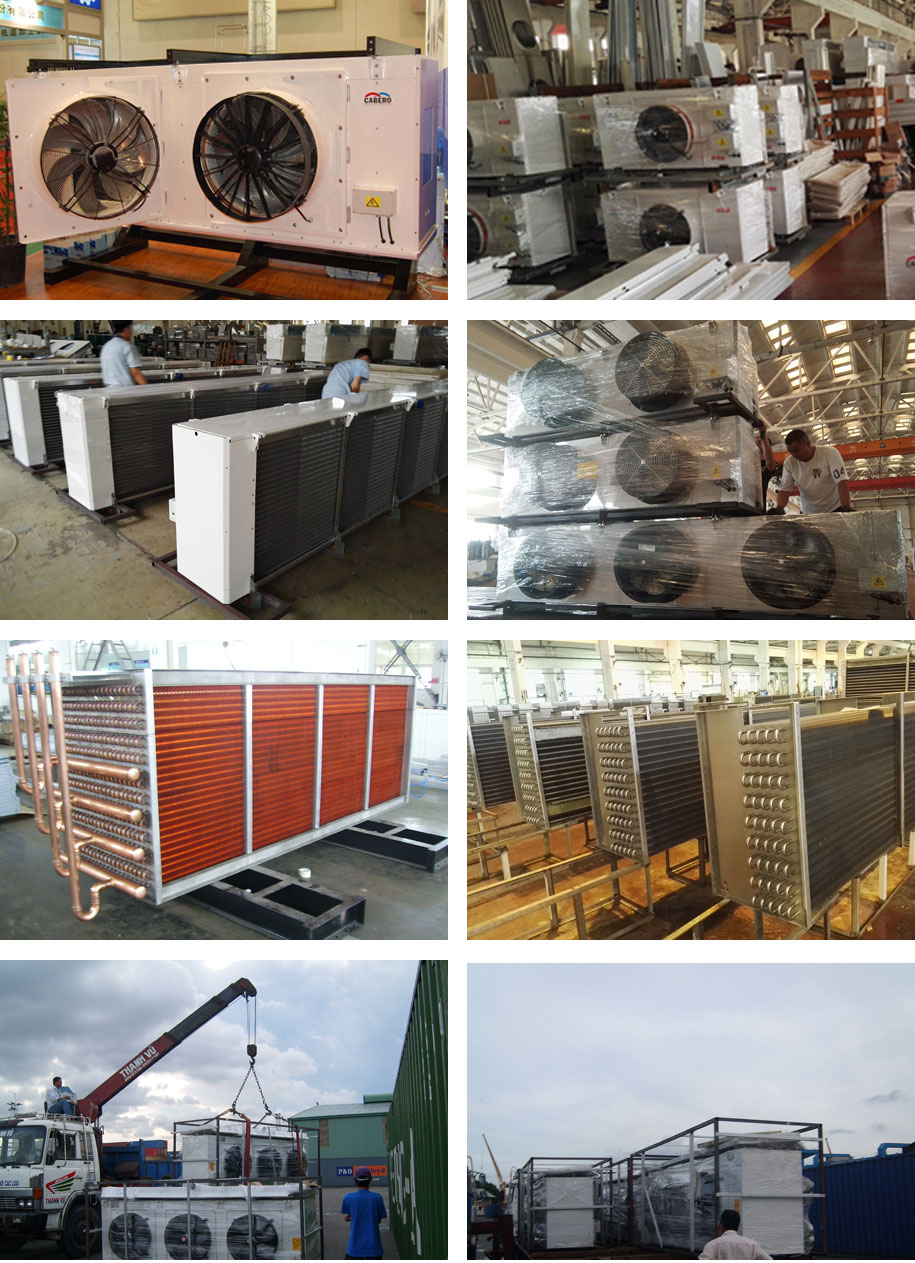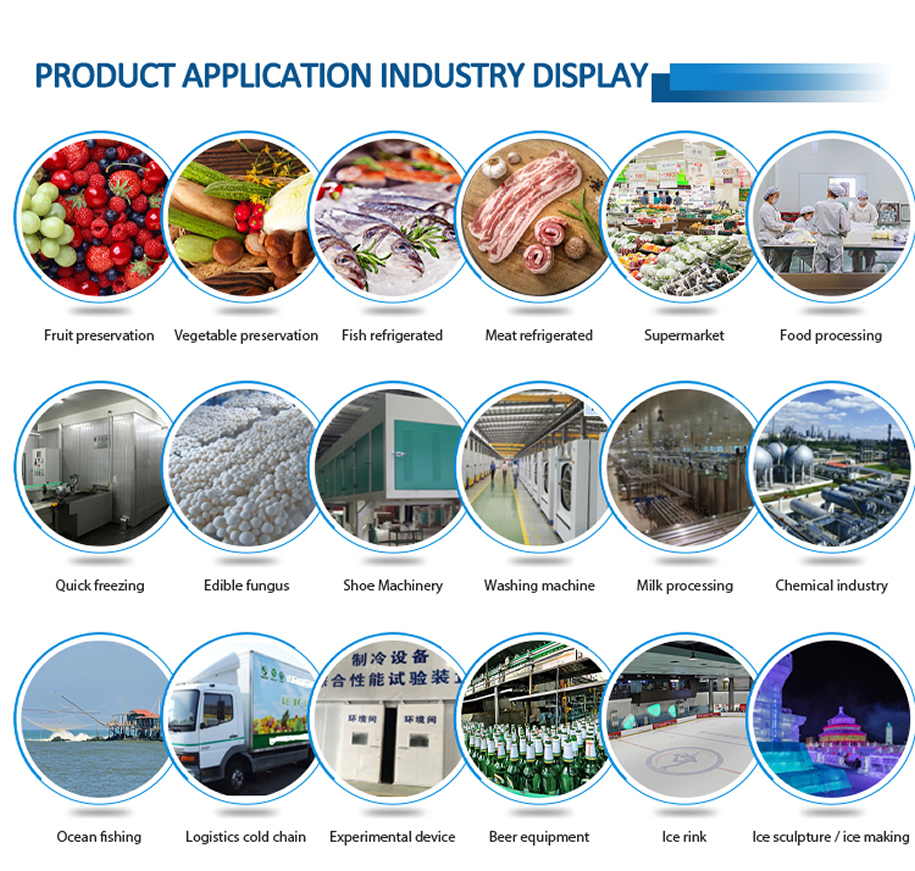 Related Products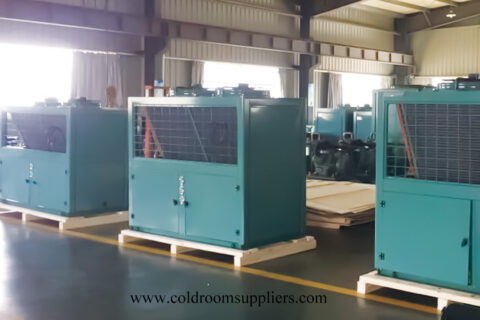 Condensing unit (also called compressor unit) is the most important part of whole cold room system. A condensing unit typically is a high side assembly of a refrigeration system. It is an assembly of compressor, condenser, fan motor, controls and a mounting plate. It has the function of a heat exchanger to cool down and condense the incoming refrigerant vapor into liquid and a fan for blowing outside air through the heat exchanger section to cool the refrigerant inside. Condensing units have various designs and come in many sizes ranging from small household appliance units to very large industrial units used in food and manufacturing processes.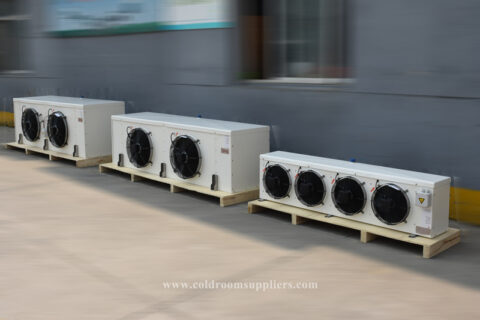 Our unit coolers are constructed of a heavy-gauge, smooth finished aluminum cabinet or galvanized steel with a copper coils, aluminum plate fin foils and permanently lubricated ball bearing fan motors with inherent thermal protection. These draw-through units are designed for ceiling mounting in cold room and are available in air defrosting, electric defrosting and hot gas defrosting configuration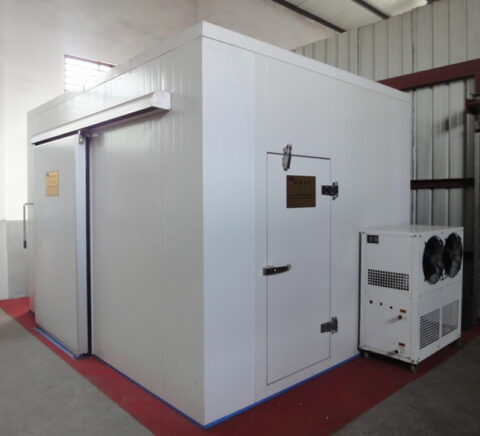 Cold room (also called cool room, chiller room) is a walk-in storage facility in controlled condition to keep a consistent temperature, it is widely used to preserve the quality of stored products like fruit, vegetables, beverages, flowers, beef and chicken meat, seafood, medicine, cheese, eggs and other fresh foods. The applications of cold rooms include foods and beverages packaging, short and long term products cold storage as well as blast freezing.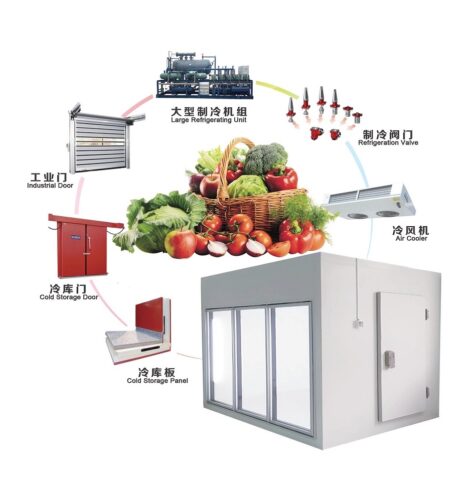 Freezer room (also called blast freezer, shock freezer) is a kind of cold room with lower storage temperature from -40°C to -10°C, it is equipped with more thicker doors, PU panels and more powerful condensing units than cool room. Freezer room addresses cold storage concerns of storing material reliably at consistently low temperature and fast cooling speed, so it can keep such stored products like sea food, meat or ice scream in fresh quality.