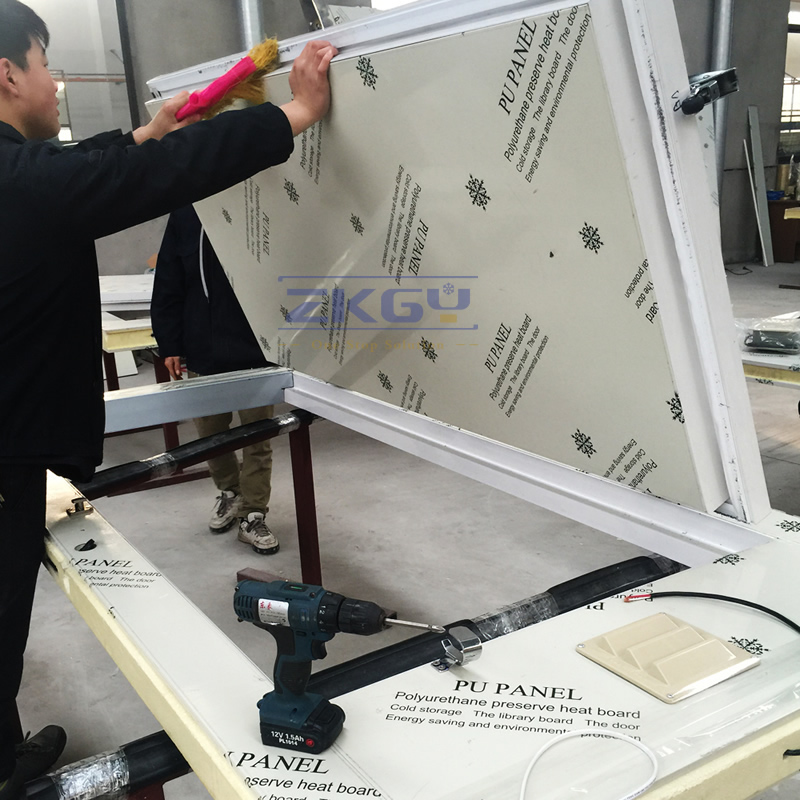 Our semi-hermetic sealing hinged door has been manufactured to address the requirements of all types of storage industries.
In demanding environments, this hinged door maximizes air control, safety, and efficiency. Except for durability, the smooth finishing makes cleaning super easy. Moreover, this semi-hermetic door is free from gaps, ledges, and organic materials to stop bacteria growth in stored items.
We are specialized in designing and manufacturing up to the standard hinged doors to maintain hygiene environments. And built-in flexible magnetic strip compensates minor sealing error and ensures no air disturbance.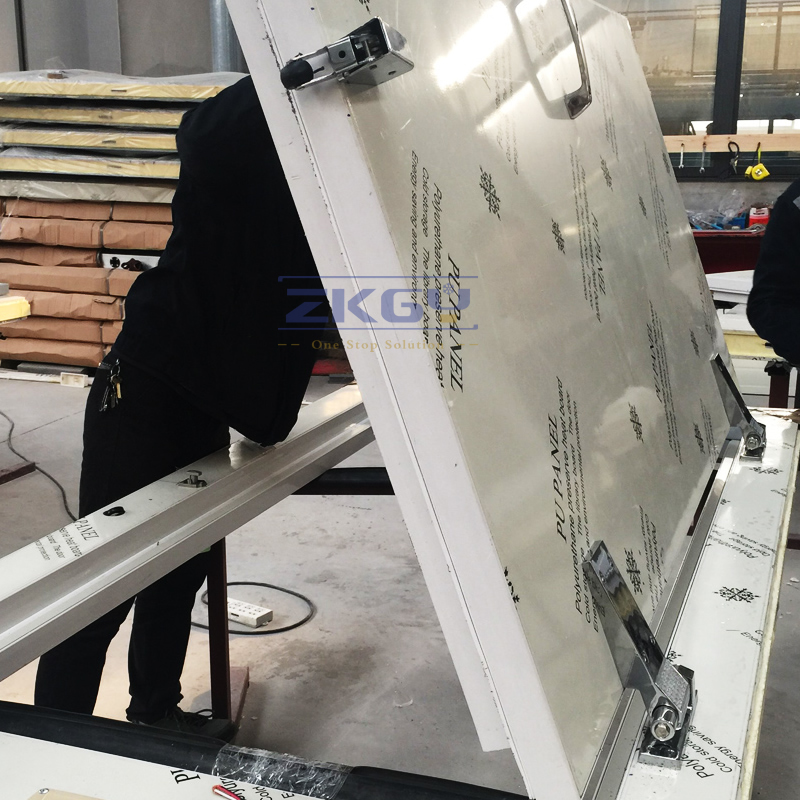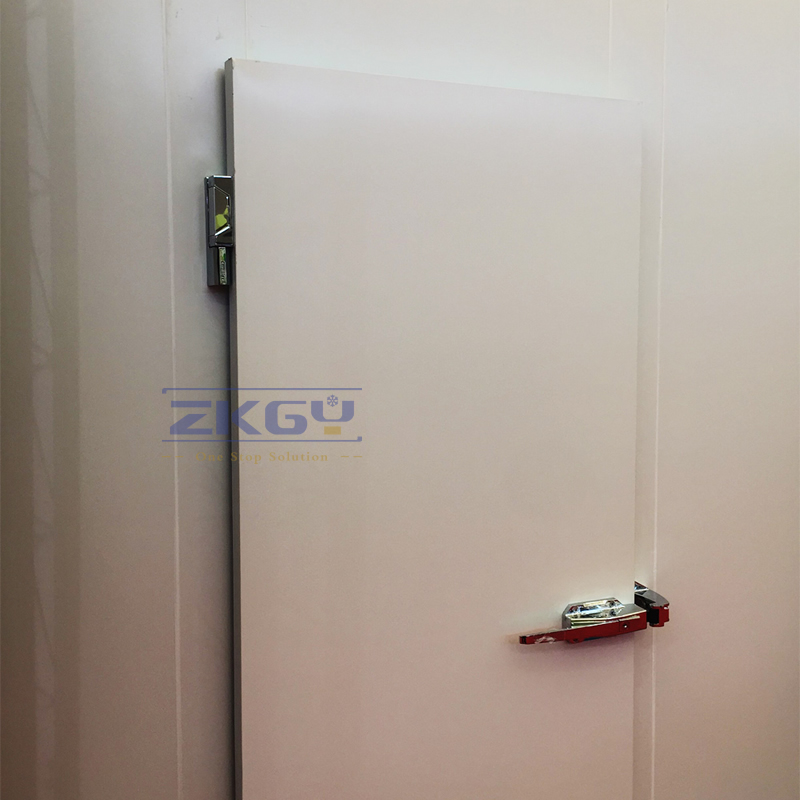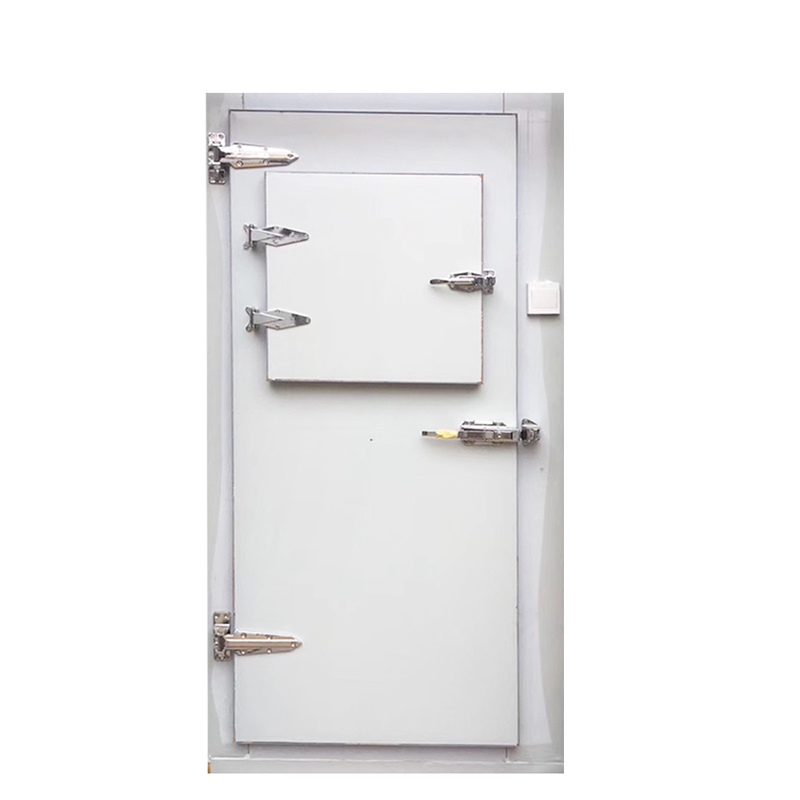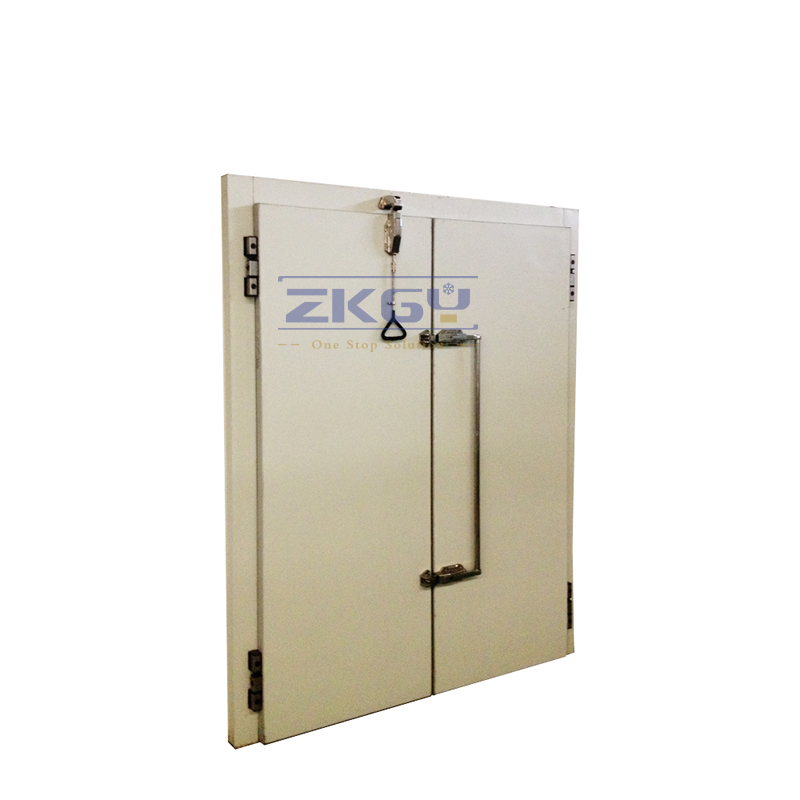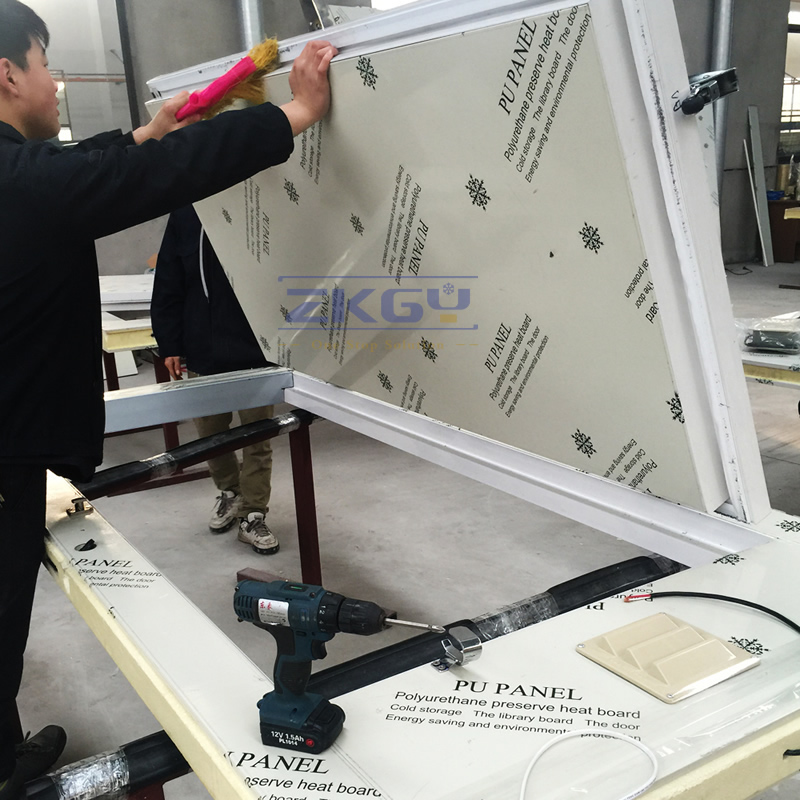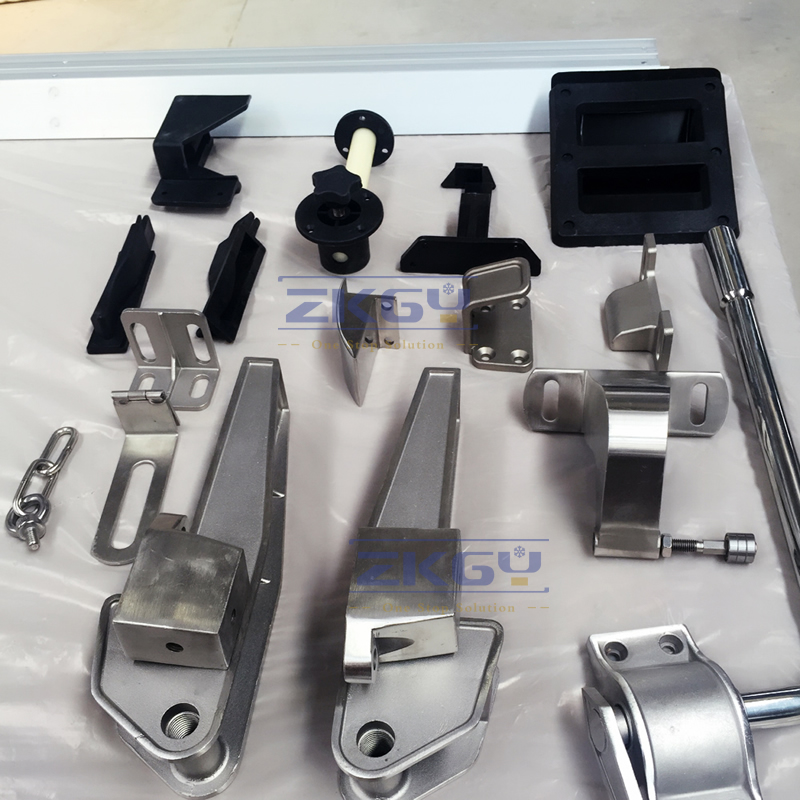 Features:
● Stops air leakage
● Minimizes air handling charges
● Hygienic and smooth surface
● Low maintenance
● Safe and reliable
● No sound product to ensure a healthy work environment
● Perfectly fit the frame
● Meets the storage needs
● Exceptional sealing quality
● Matchless thermal insulation quality
● No icy bridges
● Easy to lock and unlock
Specifications:
● Ideal Environment: – 45 ~+50℃
● Operational accessories: Electrically heated glass film windows (to avoid frosting and ensure clear vision).
● Door Design: The outer shell of the self-wired door is made of panels and plastic profiles while the inside of the door is filled with polyurethane foam.
● Panels Materials: Aluminium plate, painted steel plate, and stainless steel.
● Door Lock: German STUV lock with directly connected inside and outside handle to reduce any failure while opening and closing.
Applications:
● Food Industry
● Supermarkets
● Storage units
● Pharmaceutical facilities
● Retail
● Laboratories
● ICUs
● Hospitals
Note:
In addition to the above-mentioned specifications and requirements, our company is capable of providing customized products in order to satisfy customer needs.