The condenser coil is similar to a evaporator coil. The difference between condenser and evaporator coil is reversed. When the refrigerant realese its heat, a fan blows the air through the condenser coil and heat is pass into the outdoor air.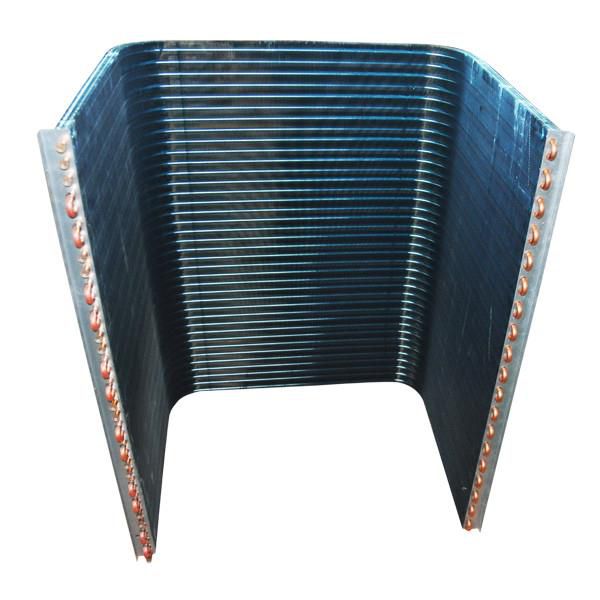 Finned copper coil are used in a wide variety of HVAC air heating applications for both air handlers and duct work. Standard and custom designs are available for new and retrofit installations.
Our Finned copper coil come with a huge selection of tube, fin and material options. Carrier, Trane, McQuay, York/JCI, Heatcraft are all manufacturers that we can easily duplicate often at a fraction of the cost of a new coil from the OEM and twice as fast. Our sales engineers will walk you through matching existing coil dimensions & construction to create a Finned copper coil that you can slide out the old one and slide the new one right in.
If your Finned copper coil needs glycol (ethylene or propylene), that will cut down on the performance of the coil, but our top of the line software will guide you through to meet all your needs.
SHIPPING
With our Quick Ship Program, Finned copper coil has some of the fastest manufacturing and shipping times in the industry. Explore our shipping options for Finned copper coil.